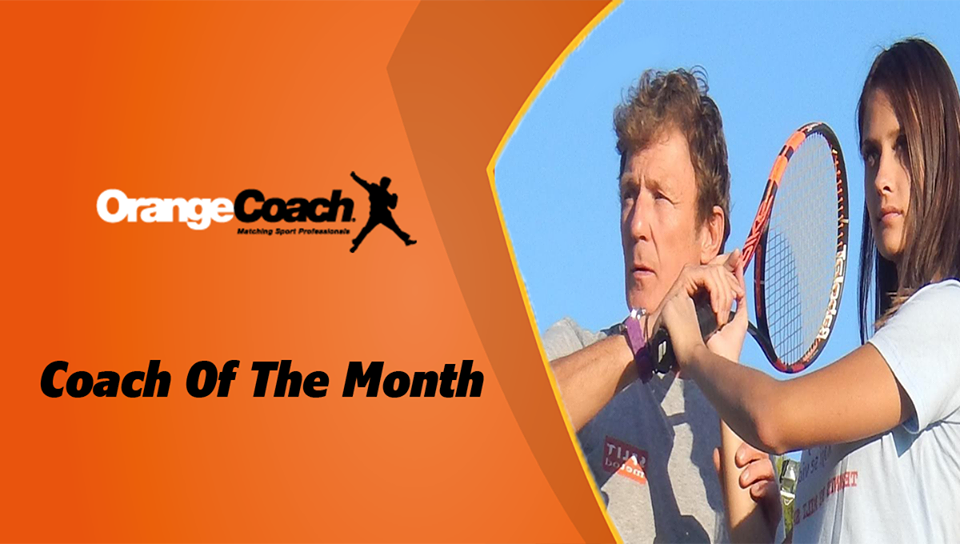 Where you can find me in 2017?

Jan
Belgrade(Novak tennis center, Top Spin and Victoria)
May
Bol, Croatia
May 15-31
Belgrade (Novak tennis center and Victoria)
June 1-10
Bol
June 12-July 15
(Novak tennis center, Top Spin and Victoria - Belgrade)
July 15 - 1st Sptember
Bol, Croatia (tennis camp with "Tennis-in-Vacanza")
References
Mili is former head coach in Partizan, Belgrade. Now,  manager and head coach  in "Recreational Tennis Coaching" (RTC), the company that provides coaching in top luxory 5 star resorts. RTC works with BTA - Barcelona Tennis Academy (Bruguera team). The inside story of Novak & Serbian tennis "Novak is like a king in our country. If he went into politics, he would probably be president and prime minister at the same time," says Mili Split Veljkovic, a top tennis coach and authority in Belgrade. ( read more)
Mili Split Veljkovic - Orange Coach Freelancer, PTR Professional and Visiting Head coach NOVAK Tennis Center in Belgrade, (owed by Novak Dokovic and his family). Author of scientific Mili Split Mrthod - fast efficient and super fast method that completely tunes up and totally improves techniique of any Forehand and Backhand. I teach also in TC: Partizan,Victoria, Gemax etc ( read more)
M
Coach Mili, PTR Certified Professional, designed such a fast and effective method which improves both Backhands and Forehand that always leaves students surprised with a "Waau" effect. Is your stroke's bio mechanic perfect? Or almost perfect? Well, it is not very difficult to have it!
Hundreds of videos on You Tube can confirm that on Tennis Method channel! The method brings: more precision, longer rally, better balance and stability, softer and more relaxed arm. If Backhand spin is not perfect yet, with "3-day-Mili's-treatment"( per stroke) - it will be!
Mili's Split Method recreates ground-strokes. Keep in mind that there are several types of Forehands and Backhands: top spin, flat, on the rise, slice . The duration of Mili Split Method is 6 days and 6 sleeping nights. It is consisted of carefully thought out mental and physical exercises that for sure tune-up Backhand and Forehand's bio mechanics.
Many world known tennis and sport names agree that it is one of fastest and most efficient techniques that tune up the bio mechanics. The 1st phase considers hitting easier balls with 30% slower speed.
I do recommend "Must 6 Lessons in 7 Days Course", with 6 sleeping nights in a row, for total "tune-up" and memory retention of Forehand and Backhand. This is only the First Phase of bio-mechanic treatment! My method will make you forget your errors! Only then, you are ready for "modern tennis" stance and competition technique! Only then!
This tennis teaching technique accelerates neurogenesis i.e. re-learning proses. Split Method makes you hit more accurate balls, improves stability what means - much longer rally, totally tunes up bio-mechanics, develops more soft and elegant moves and as always - such sudden comprehensive fast improvement boosts your self-esteem! - Nenad Zimonjic about Mili's Split Method

Politika, read all
Why choose us?
Best possible Quality : Price relation!

Huge Time Saving (see our "Prediction Graph")

All Courses are Personally held by Mili

THREE Times Money Back Guarantee!!!

Clear Promise - we show animation and videos of how the stroke must look like exactly!

100% successful statistic, in last 7 years - all 700 players (all levels) have improved a lot without any exception!

Even if one has been playing for 20 or 30 years!

 You will be able to show off, you will ENJOY more!